The inn is ready to greet our wonderful Dickinson families, some for the last visit…..
We are please though that several of our families have yet another current student and/or one to start this Fall. We do have a family with one graduating, one will be a Junior AND one will be Class of '17!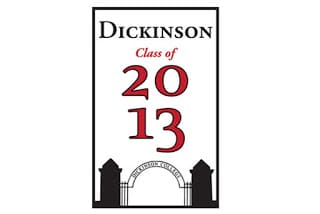 We congratulate the Class of 2013 and wish them much happiness
and success. We also hope that we will see many of you back here for Alumni Weekends for many years to come.