Coming to Harrisburg PA on April 15th – 17th, 2011 Pennsylvania Farm Show Complex and Expo Center.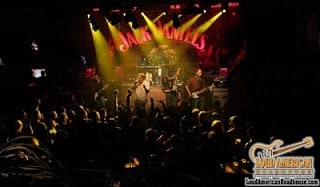 The Sturgis Road Show will include concerts on The Legendary Buffalo Chip Main Stage, food and drink in the Loud American Roadhouse, motorcycling sponsor and vendor displays, art presentations, custom motorcycles and competitions, fashion and beauty events, vintage motorcycles and memorabilia presented by the Sturgis Motorcycle Museum, educational and entertainment seminars, and so much more!Just 20 minutes South on I-81. A Better Way to Stay!The Carlisle House Bed & Breakfast
We still have rooms available at the Carlisle House on this weekend! Enjoy Sturgis and a luxurious night at the Award Winning Carlisle House Bed & Breakfast.
#1 in PA on TripAdvisor.com.
Call 717-249-0350