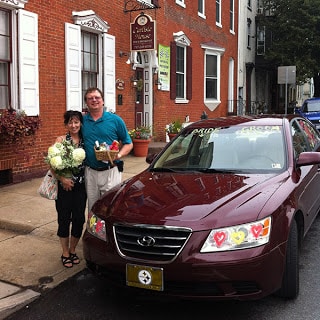 We really love having Brides and their Grooms here to stay! Larry and Barbara are just the nicest people and we really enjoyed the breakfast conversation they shared with all our other guests on the day after their wedding in Lebanon County.
When they came to leave, we couldn't resist getting a picture of them with their decorated car!
We hope they have a wonderful life together, and that they remember us for their Anniversary trips!