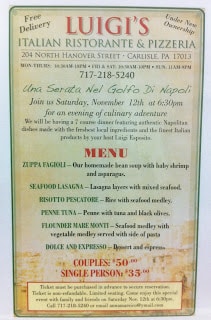 Luigi's Ristorante
presents
Una Serata Nel Go
lfo Di Napoli
November 12 – 6:30pm
Luigis Ristorante, under the new ownership of Luigi and Anna Esposito, celebrated their Grand Opening today with the
Carlisle Chamber of Commerce ribbon cutting.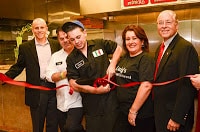 One of their first big event evenings will feature a delicious dinner spotlighting seafood from the gulf of Naples. The menu sounds to die for so get your tickets now before they sell out. The price for a couple is only $50…that's a mere $25/person for 6 courses. BYOB!!