HOT OFF THE
POTTERS WHEEL!
Handmade in America
St Paul, MN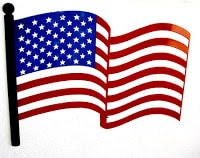 Our new mugs with Deneen's newest "just introduced" shape:
the PATRIOT.
It offers our Carlisle House branded mug in new shape and color. They include Hunter with Dijon glaze and Gloss with Blue reminiscent of Pennsylvania salt glazed pottery.
As the first to order the new shape, the Carlisle House mugs are all signed and numbered by company founder, Peter Deneen!
The logo is "Glaze Engraving"TM and is an exclusive process in which original studio art is cut directly into the clay and filled with glaze, achieving a distinctive detailed image. The process was developed by Peter Deneen assisted by artist David Christofferson.
Please just give us a call to place your order… the holidays are coming!