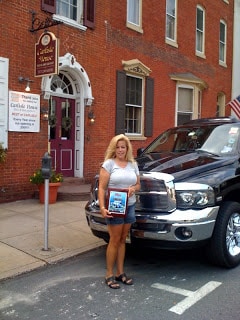 All Truck Nationals – 3rd Place goes to Gail!
That gorgeous detailing paid off. Congratulations and see you at the next show.
All you folks who had to stay at the other places….chain hotels….please come join the winning team in the downtown historic district…just 1 mile to the Fairgrounds!
Time to make plans for the 2011 show – Aug 5 – 7! Book your rooms early at our Carlisle House, the #1 Bed and Breakfast in PA on TripAdvisor.com.