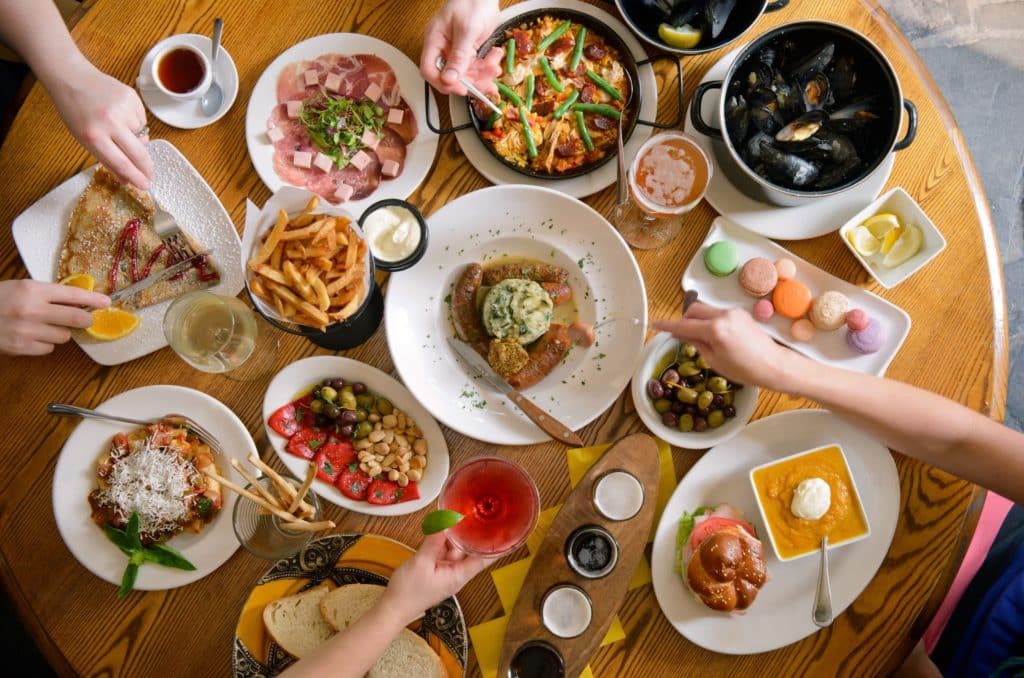 DINE AROUND THE WORLD IN A FEW SHORT BLOCKS
Introduce
your palate to a variety of delicious culinary styles from around the
globe, all within a few short blocks at restaurants in Carlisle, PA.  There are over 30
restaurants in the downtown area of Carlisle.  Review
suggestions for lunch, dinner and dessert on our DINING list and come enjoy the eats while spending a relaxing night at our Carlisle House.