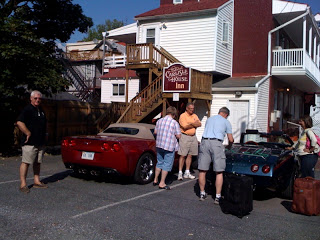 CORVETTES AT CARLISLE!
What to do in Carlisle? Corvettes are back for the big weekend and show. First arrivals have checked in and we are looking forward to having 6 or 7 more here. The weather was billed as "GORGEOUS" this morning! Hurrah! The new guests are thrilled to be at our historic Bed & Breakfast!
We are full this weekend but come another time and enjoy all the other attractions and activities the Carlisle area has to offer.
Ca