Considering colleges? Visit one of the highest-rated National Liberal Arts Colleges. Dickinson College proudly rates 37 on the US News & World Reports current standings of hundreds of schools.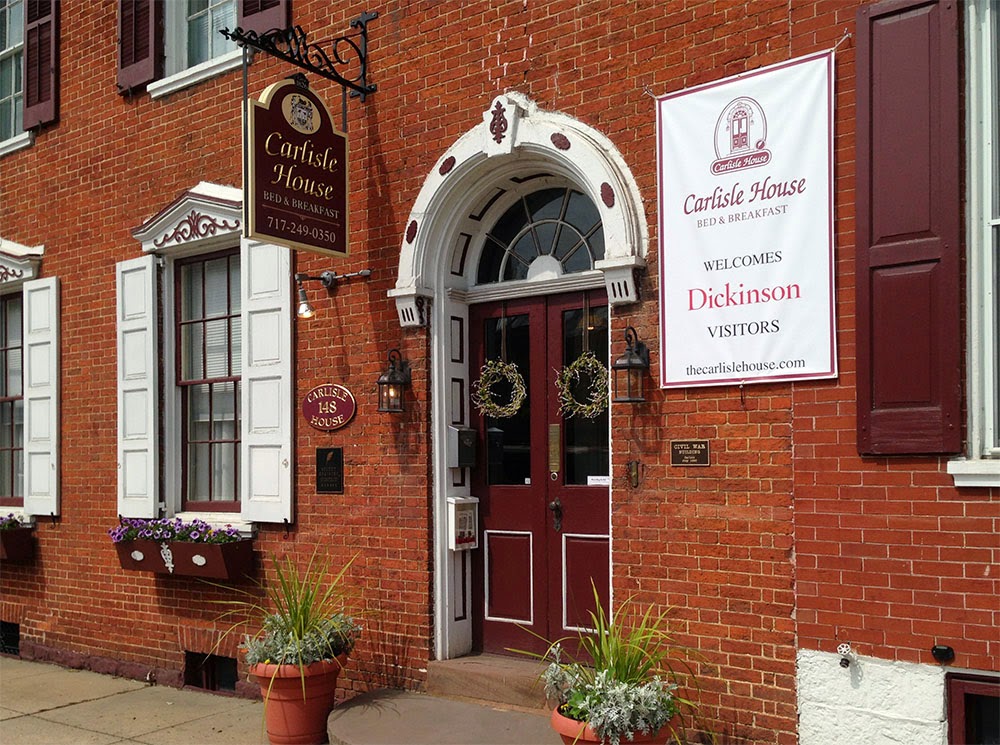 Register for their informational Fall Open House and stay at the Carlisle House, a Select Registry Inn and the favorite lodging choice of college families and alumni – 4 blocks from the campus! Mingle with other visiting families for interesting conversation and a delicious breakfast. Over 400 Trip Advisor reviews!
Walk to many eclectic international restaurants and discover why Carlisle is the culinary destination for South Central PA and the Carlisle House is the finest accommodation.