Fifty Places to Fish Before You Die!
First a best selling book and now a World Fishing Network show. And what was the premier episode? Episode 1: LeTort Spring Run which passes just 2 blocks from our Carlisle House.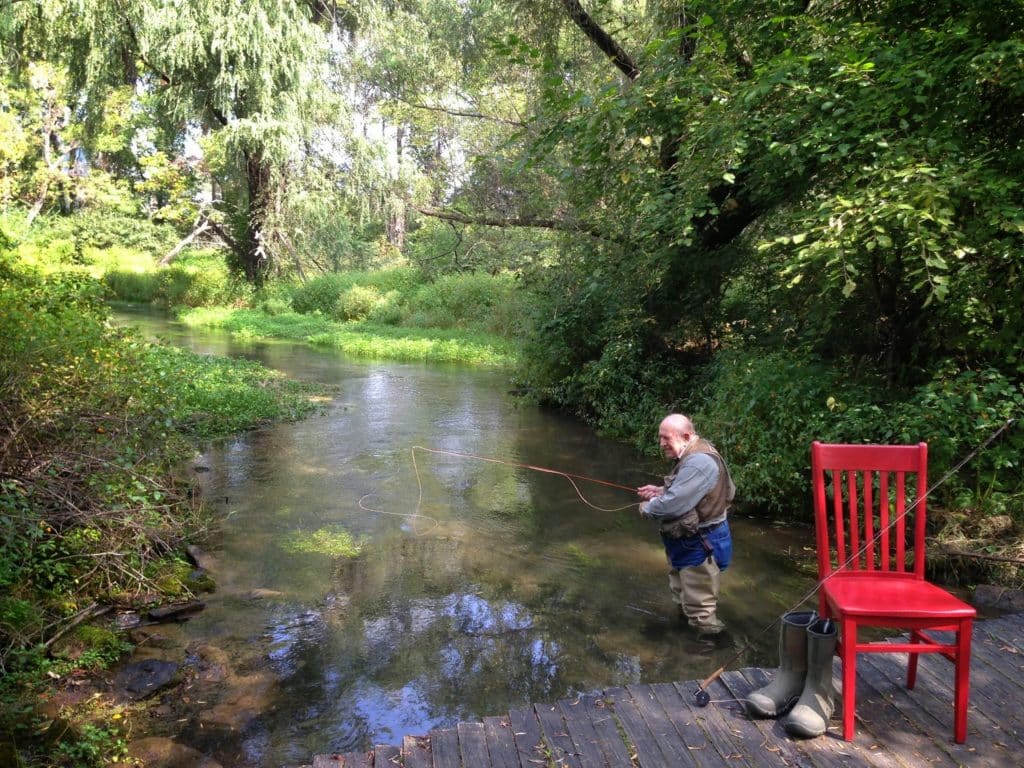 Renowned PA fly-fishermen Ed Shenk
We have "fisher people" (as we have men AND women) who come for our trout rich streams from all over the world. And just 15 minutes away is the Huntsdale Fish Hatchery, built in 1932 and noted as the largest in the nation. There you can tour and observe the life cycle of fish in the many concrete raceways before the fish are released into our state streams.
We have a local guide, Tom Brtalik, who has an excellent fly-fishing service and will provide door-to-stream service with all the equipment!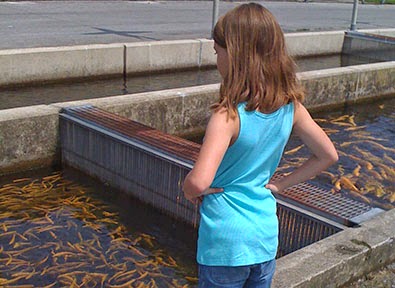 Huntsdale Fish Hatchery
Come enjoy our beautiful valley and the abundantly fish-rich waterways!
Click HERE for Cumberland Valley Visitors Bureau information.