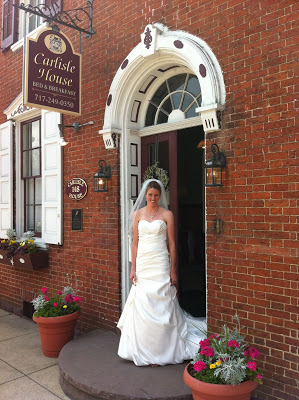 Joanna Horstmann Hayes
Our beuatiful bride guest is Joanna Horstmann, leaving the Carlisle House on her way to be married to Kevin Hayes.
We were privileged to have many of the bridal party staying with us – appropriately enough in the Hayes Suite – as Joanna prepared for the great step into matrimony!
We wish Joanna and Kevin the very best of lives together and hope to see them back here for anniversaries in years to come!