Three Luxurious suites are still available this weekend for the Carlisle Truck Nationals. We don't guarantee it, but we would like to point out that one of our guests won a 3rd Place prize last year, and who knows what she'll win this year!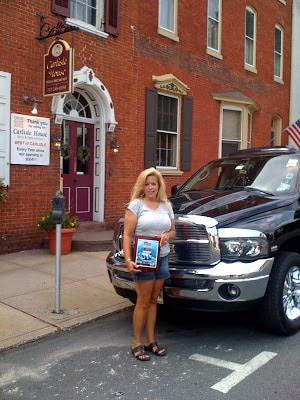 So join us here – remember "all roads lead to Carlisle", and to the Carlisle House, winner of "Best of Carlisle" for 8 years running, one of TripAdvisor's top 2 B&B's in Pennsylvania, a BedandBreakfast.com Diamond Collection B&B, and a Select Registry property.
And even better, you really don't have to have a truck! You could visit Carlisle just for our wonderful restaurants and antiquing. Whatever reason you have for visiting, we'd love to have you stay with us, so book on-line from our web-site or just call us at 717-249-0350.