Recipe of the Week
French Bacon & Brie Quiche
Chase away the cold weather with a warm savory quiche…quite a favorite with our guests.
1 unbaked 9″ pie crust shaped in deep quiche dish or pie pan
1 t butter
2-3 minced shallots (about 2 T)
2-3 oz brie or camembert
3-4 slices of crispy very smoky bacon, crumbled or chopped in small pieces and cooled
1 large Roma tomato sliced very thinly
2 cup grated mozzarella cheese
1 cup heavy cream
½ cup Half and Half
4 extra large eggs – beaten
1 t heaped fresh chopped thyme
1 t of GOYA brand ham flavored seasoning
⅛ t fresh ground white pepper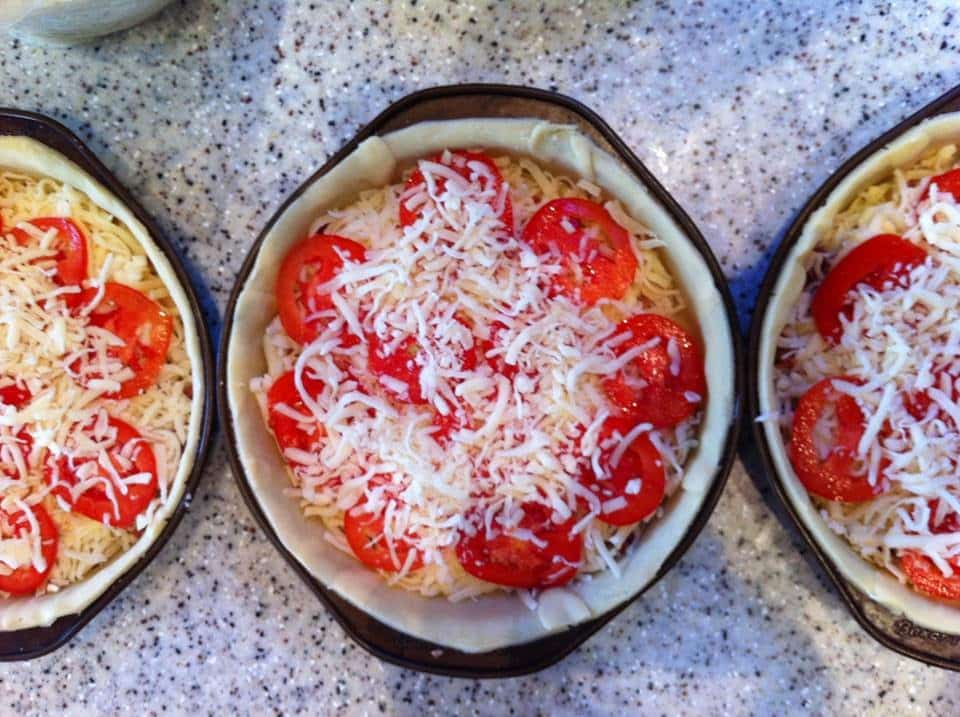 Preheat oven to 400F
Melt butter in small skillet. Sauté shallots until translucent. Let cool slightly.
Sprinkle about 1 cup of mozzarella on pie crust.
Sprinkle bacon pieces over cheese.
Spread shallot mixture over bacon.
Using wire cheese slicer, slice brie or camembert very thinly over shallots. Sprinkle ¾ cup mozzarella over filling.
Arrange sliced tomato over cheese then put last ¼ cup mozzarella over tomatoes to hold them down.
Beat eggs, cream, half and half, thyme, Goya seasoning and pepper
together with whisk. Pour over filling slowly so all liquid is absorbed.
Bake for about 35-40 minutes until quiche is puffy and golden and
center does not seem liquid when moved. Allow to cool at least 15
minutes before cutting.
Garnish with fresh thyme sprigs.
Quiche can be eaten hot, cold or at room temperature.