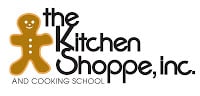 It is when you attend one of the more than 70 classes and demonstrations at the Carlisle Kitchen Shoppe Cooking School. They just released their 2012 Spring/Summer Class Schedule and the menus and eats sound fabulous! Carlisle's fabulous 38 year old classic culinary shop and cooking school has classes with delicious food and recipes of interest to everyone.
Highlighting cookbook authors like Diane Phillips or local chefs and resident culinary specialists like Amber Clay and James Lupia, there is a class for every taste. Whether a Tuscan Dinner, Puff Pastry Workshop, Asian Street Food, Food and Wine Pairing with Tapas or Taste of the South – Foods of the Low Country, every palate will find a delicious treat learning at the school. Download the Summer 2012 Class Schedule HERE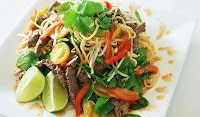 BONUS: All purchases made from the expansive assortment of the shop's culinary cookware, knives, gourmet foods, utensils and supplies receive a 10% discount the day of your class!
Complete your gourmet class weekend in Carlisle with a stay at the Carlisle House, a Select Registry inn, just 2 miles from the Kitchen Shoppe. Walk to our nearby restaurants as internationally diverse as the class selection at the Kitchen Shop: Italian, Thai, English, Japanese, Chinese, Belgian and more. You will enjoy our delectable international-themed quiches at breakfast too! We look forward to meeting you!