All our 2013 Ford Nationals enthusiasts have gone now but had a super weekend. Several proudly showed off their SALEEN model mustangs here and at the show. Steve Saleen was at the show to sign autographs, and in the case of one of our guests with a beautiful red model, he signed the dash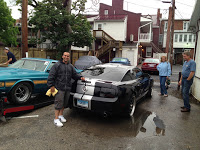 and engine! Another guest with a black and silver gem buffs his to perfection!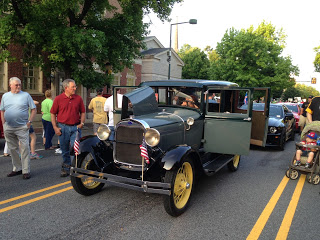 The evening brought hundreds into town for the 3rd Annual Ford Parade and we saw not only the new newest super models but also some classics as well. With swinging bands on the courthouse steps and on High Street at the location of the old rail station, the town rocked!