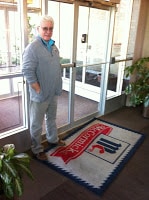 We were most honored to be included in a specially reserved VIP tour of the McCormick Spice
plant in Hunt Valley by two great friends who were former personnel. Not usually
open to the public, we were given the red (white and blue) carpet treatment.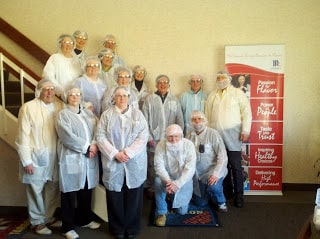 Can you find us….
After being suitably garbed and wired, we were
taken through the entire working plant observing and learning all
aspects of the production, blending and packaging of spice blends, mixes,
extracts, food colors, etc. We even saw some of our favorite food
products like Lawry's, Zatarain's and Thai Kitchen which McCormick now own. Kudos to our tour guide Elaine…she was great!