This is our favorite and VERY easy, moist, chocolatey cake!!
Dark Chocolate Cake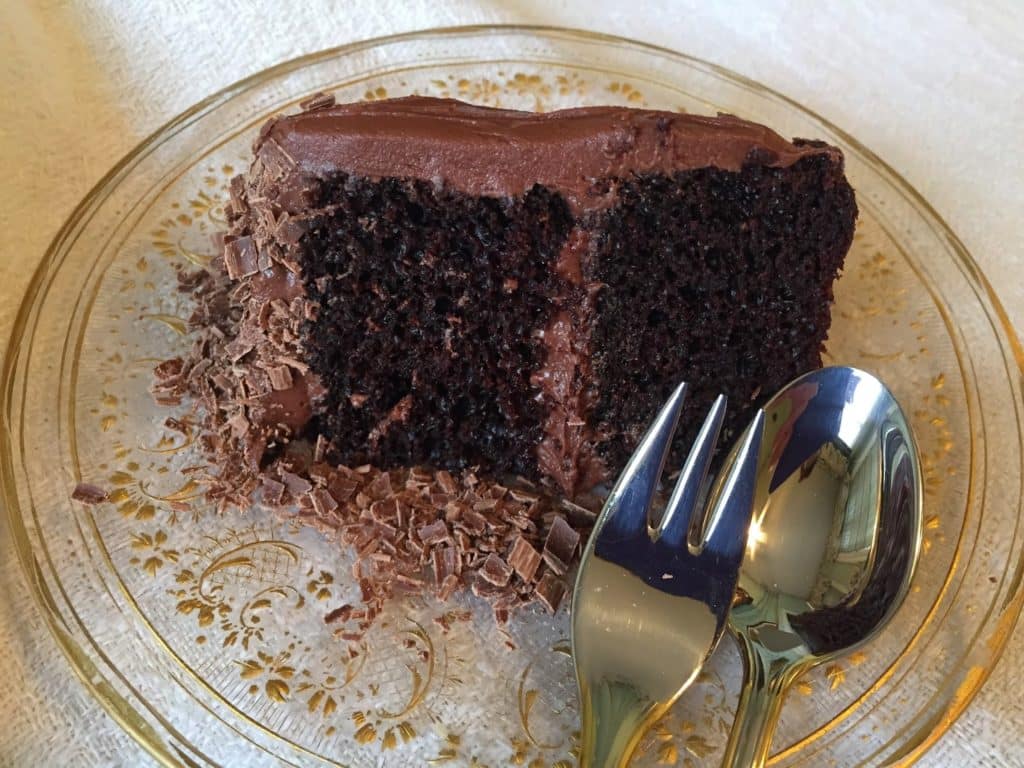 2 c flour
2 c sugar
¾ c cocoa
½ t salt
1 t baking powder
2 t baking soda
1 c oil
1 c milk
1 c hot coffee
2 eggs
1 t vanilla
Preheat oven to 350
Grease and flour (as written in the original recipe–pre-PAM) one 9×13" pan or two 9" round pans.
Combine dry ingredients in small bowl.
Combine liquid ingredients in a second larger bowl.
Pour dry ingredients into the liquids bowl and beat with mixer for 30 seconds. Batter will be thin.
Pour into prepared pan(s).
Turn back oven to 325 and bake 9×13" about 50 minutes and rounds about 30 minutes until cake springs back.
Sprinkle with powdered sugar, frost or glaze.