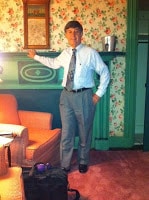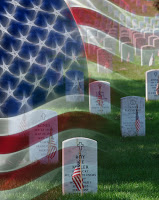 The Carlisle House Hosted
6 Veterans for the Nationwide
B&Bs for Vets Celebration!
Innkeepers said thank you to those who've served our country by giving veterans a special Veterans Day wake up on 11-11-11. Hundreds of Inns and B&Bs throughout North America opened their doors yesterday, November 10, 2011 to active and retired military by offering a free room to those who've served.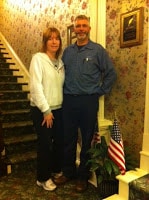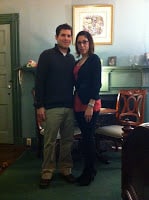 The Carlisle House celebrated with 4 rooms and 6 active duty and veteran guests…two couples were both active and/or former military members. As Mary is a former Army Nurse, the breakfast conversation was lively and hugs plentiful! These photos capture the special guests.
One vet, whose wife (a Vietnam era Army nurse) could not be with us, told of his 3 daughters…all Army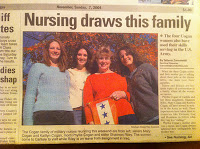 nurses as well. He gave us a 2004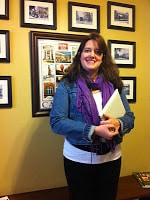 article in the local paper about the four amazing women in his life! Another regular visitor with family in the area announced that she was ALSO a veteran so we had 8 in the dining room.