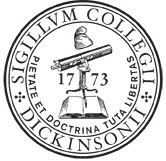 Visit Carlisle for the Dickinson Discovery Day
Visit Dickinson College November 12 for a special introductory visit, offering a glimpse of the Dickinson education and opportunities. Learn about the global scope of the renowned Dickinson international curriculum and studies.
Learn more about the academic experience from the faculty and students. Tour campus and eat lunch in the dining hall. Talk with admissions, financial-aid representatives and senior administrators. The Carlisle House is just 4 blocks from Dickinson. We have a few rooms still available for Friday, Novmeber 11. Complete your stay with a delicious dinner in one of Carlisle's gourmet international restaurants: Belgian, Moroccan, English, Thai, Italian, Japanese…all within 3 blocks!! See you soon!Call 717-249-0350 for reservation!