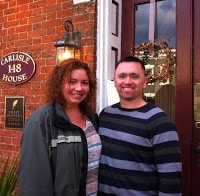 Tracy & Chad (Army)
We celebrated by hosting eight veterans for the
Better Way To Stay B&Bs for Vets program. Each year inns are asked to give at least one FREE room for a veteran and guest so we had a real party.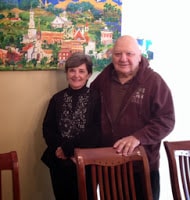 John (AF) & Helen (Army Nurse)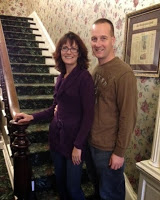 Dawn & Frank (Army)
Several of our local businesses expressed their gratitude by giving gifts to each. Restaurants giving Dinner for Two included Piatto, Chen's Asian, Rillo's, Andalusia, Cafe Bruges and Market Cross Pub. George's Flowers gave each a floral bouquet and Diane at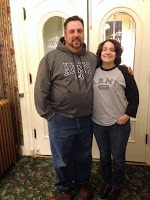 Lisa and Andy (Army)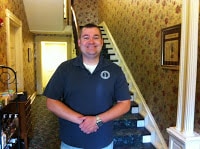 Royce (Army)
Sweet Jubilee Gourmet candy gave a huge box of treats.
Between the eight service people (we had 2 women), they represented a total of over 150 years of service!
They all agreed they would